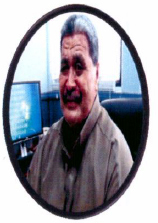 Welcome to the 2016-2018 ASCC Catalog. Whether you're attending college for the first time or a non-traditional student taking classes to expand your horizons, in these pages you will find a wealth of opportunities for the fulfillment of your educational goals. ASCC itself also works towards a goal, which is to provide the necessary services for the achievement of our Vision, Mission, Institutional Core Values, and Learning Outcomes. One of our Core Values is Collaboration and Teamwork, a characteristic which has proven particularly rewarding to the institution over the last several years.
Through Collaboration and Teamwork we have made significant progress in the development of a data-driven system of supporting and tracking student achievement and learning outcomes. This ongoing effort relies on cooperation and effective communication between the individual areas of the institution. It begins with quality one-on-one interaction with students by their instructors, and also encompasses effective academic and personal counseling, appropriate technical support to assist learning, efficient processing of student records, and the collection, organization, and analysis of relevant data to ensure institutional effectiveness and accountability.
I can think of no finer expression of the College's spirit of Collaboration and Teamwork than the collective effort over the last few years for the institution to maintain accreditation in good standing with the Western Association of Schools and Colleges. Everyone in the ASCC family from the support staff to the Board of Higher Education has contributed to this work, and all involved should take pride that ASCC continues to enjoy equal accreditation status with any other community or junior college in the United States.
Even the College's new Multi-Purpose Center, which is nearing completion, is the result of Collaboration. The initial design concept was created by a team of Architecture students from the University of Hawaii, working in conjunction with ASCC. Ongoing guidance during the construction phase has been provided by a team that includes ASCC administrators, architects from Honolulu, and representatives of the local contractor. When completed, the Center will not only enable the College to more effectively serve its students, but will also have performance space available for appropriate public events, further highlighting the partnership between ASCC and the community we serve.
As you pursue your educational goals, remember that besides individual achievement at ASCC, many if not most of the accomplishments here result from people working together, be they students, instructors, staff, administrators, or a combination of all the above. Our many student organizations make available opportunities to participate in projects that serve our community, providing a learning experience that involves not only fellowship but also the fulfillment of a public need. In that sense, ASCC offers you a chance to grow not just as an individual, but also as an active community member, and I encourage you to make the most of both opportunities.
Soifua,

Dr. Seth P. Galea'i