Contacts & Pricing.
Samoan Studies Institute,
American Samoa Community College
Mapusaga Road
P.O. Box 2609
Pago Pago, AS 96799
samoanstudies@amsamoa.edu
Tel. (684) 699-9155
Fax. (684) 699-8355
Direct Line. (684) 699-8348
www.amsamoa.edu
NOTE
ASCC instructors may borrow SSI DVDs for instructional purposes for up to two weeks upon filling out a "check out" form at the SSI office. Overdue return of DVDs will be charged a $5 per day late fee. Borrowers are also liable to pay the replavement cost for any DVD they return damaged.
In order to extend the value of these media programs for educational purposes, copies of ASCC copyrighted video programs are also available for purchase by other institutes of higher learning for housing in their library special collections. .
Institutional purchasing prices are: :
1. edited programs—$200 USD per hour
2. unedited archival footage—$60 USD per hour.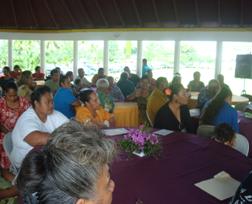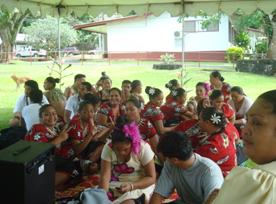 May 7th 2009, SSI launched 2 publications: "Ua tala le taui" Volume I is a collection of myths and legends of Tutuila and "Uta a le Taulasea Samoa" is a research on traditional healings.
Unedited Video footage
Edited Video Programs